The Movement Has Begun...
Okay, gentlemen. 
Here's the gist. 
Most men who've stumbled on our He.Stays "no-tie-guy" movement already knows that the tie has become a redundant clothing piece. Nowadays, it serves no purpose in 90% of corporate offices. 
But there's still a select few, a small handful of men who still need convincing.
Is the tie really dead?
We solve this question once and for all. 
I've done some deep, DEEP research for you guys. I've even outsourced a small data mining team for us to find relevant sources indicating that the tie is dead. 
The following blog post is a series of 13 celebrity/influential men who are advocates for the "no-tie-guy" movement.
Warning!
Before we start, I have to warn you that this article is 2700+ words long. 
If you're impatient or nerdy like me, take a look at our spreadsheet instead (3-minute read).
A spreadsheet summary for the nerds.
This man needs no introduction. Sir Richard Branson is a business magnate, investor and philanthropist and the founder of the massive Virgin Group. As a man who is renown for his PR stunts and his 15-minute increment schedules, another thing he is loud about is his disgust for the necktie. 
Embed from Getty Images
Branson has gone to the lengths of literally carrying a pair of scissors in his breast pocket just incase he catches a glimpse of a tie in the area. 
This is what he has to say about them:
"I don't know why the tie was ever invented," Branson told Bloomberg in 2012. It's about one of the few things that Britain has exported successfully and it completely destroyed those lovely robes that the Japanese used to wear, and now everyone looks the same and dresses the same."

You heard it from the man himself.
I'll level with you on this one. I've always been a Gordon Ramsay fan. But Jamie Oliver has charmed me over with his antipasto platters, simple to follow recipes and public statements of discomfort for wearing ties.
In the above link, Oliver says:
"I like ties but I prefer not to wear one when I am nervous. They said wear whatever you're comfortable in."
Don't we all, mate.
"I feel more comfortable wearing a tie"... Said no man, EVER.
For me personally, wearing a necktie makes me nervous and uncomfortable. Quite like a red dot from a long distance sniper rifle. 
To wear the tie is to be a marked man. And that mark is not that of excellence. 
Fun fact - did you know that Jamie Oliver didn't wear a tie on his wedding day ceremony?
Yup. It's official. Jamie Oliver is a no-tie-guy. 
Embed from Getty Images
Here's another entrepeneur and business beast rolling with the no-tie-guys. Mark Cuban has a looong list of accomplishments.
Business investor as one of the major Sharks in the hit TV show "Shark Tank".
Built and sold Broadcast.com which was bought by Yahoo for $5.7 billion.
Owner of the NBA Dallas Mavericks. 
Co-owner of 2929 Entertainment.
Founder of messenger app, Dust. Dust encrypts your message and images and is erased after 24 hours for complete security and confidentiality.
Author of the book "How to Win at the Sport of Business"
If you can't tell by now, Cuban is definitely a big deal. 
Here's what he has to say about ties in his personal blog:
"Does wearing a tie make us work harder or smarter ? Is this a conspiracy by the clothing, fabric or dry cleaning industry to take our money?"
He makes the emergence of the tie to be a conspiracy theory. I disagree. The purpose of the tie is to emphasise the Arrow Effect which we discuss thoroughly in the linked article. 
But all-in-all, Mark Cuban disagrees with the premise of the tie and what it represents.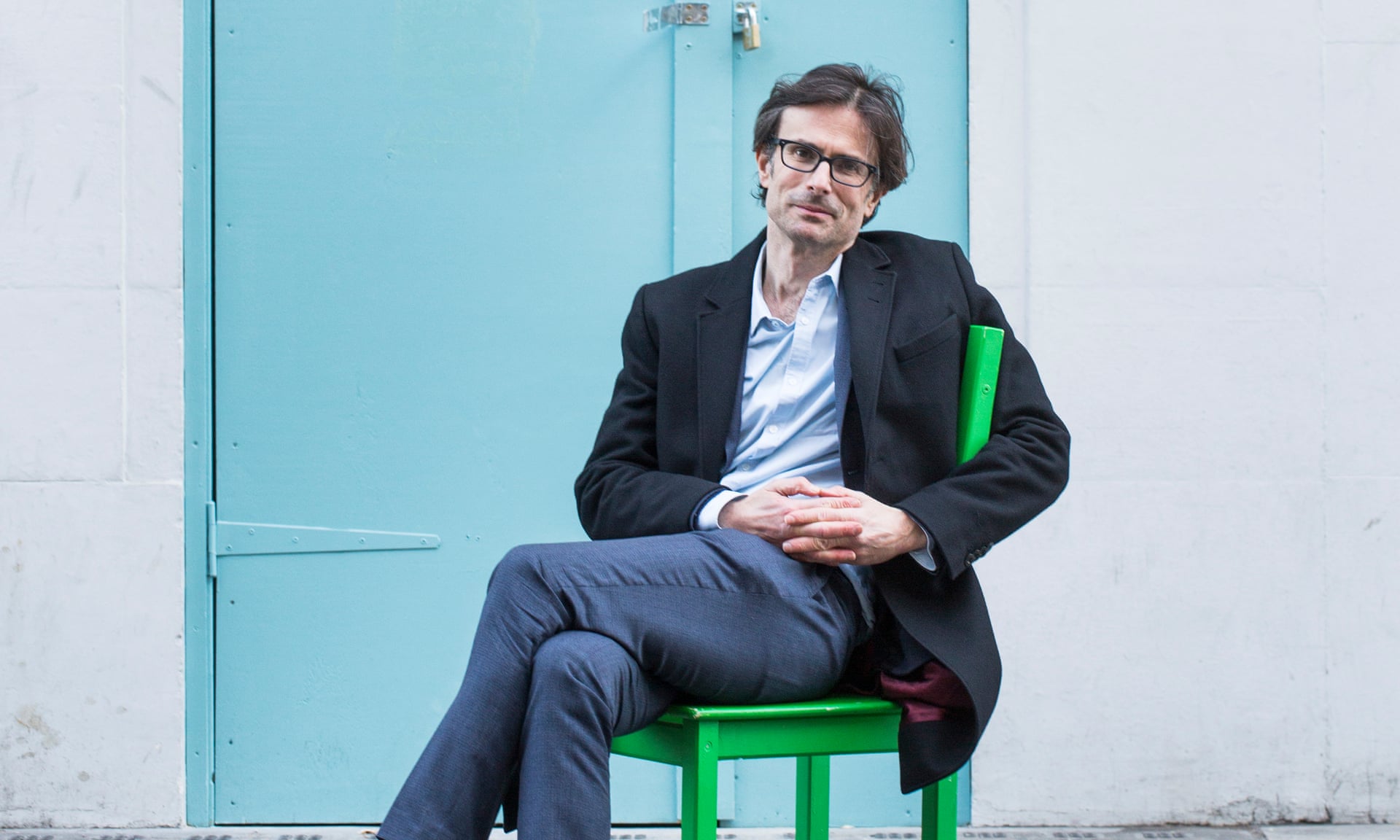 Robert Peston is most known for being the BCC's Economic Editor and rebels against the use of the necktie. Preston is also the founder of the Education charity, Speakers for Schools, political editor of ITV News and host of the weekly show Peston on Sunday.
The following is an article that discusses the etiquette towards donning a tie.
Peston actually mentions something very important when it comes to professionalism, image and the necktie. 
In an article from The Guardian he says:
"I don't really like wearing a tie. The notion that what makes you a serious journalist is wearing a tie is bonkers."
It's Bonkers, I Tell You!
What he's basically saying is; you don't need a necktie or any kind of neckwear to be viewed as a professional in journalism. And I believe that goes for any profession in that matter. What makes you seen as professional is your deliverance of results in your field and professional appearance.
With or without the necktie. 
Sure the tie "can" make you seem more professional, but at the end of the day, why would you want to wear one when it's completely uncomfortable and still look sharp without one.
Brady is basically a disciple of our most renowned no-tie-guy Sir Richard Branson and thus, a huge contributor to the no tie movement. Currently, his role is the head of operations at the Velocity Frequent Flyer at Virgin Group.
Brady isn't as vocal about his no tie rule, but he mentions it here and there. Especially, on his Twitter Bio which says he wears a "Suit No Tie" which is the majority of the male corporate world. 
You can follow him on his twitter at @BradyJacobsen
And mention that you've come from He.Stays. He'd appreciate it.
Keep in mind, these no-tie-guys are real-life people. Just like you and I.
Let's move on...
Abbasi is a politician and current Prime Minister of Pakistan (as of 2017). And if you've had your turn at running any nation, you're definitely a big deal. 
We hear the former Prime Minister mention his distaste for neckties in his attendance of the United Nations General Assembly back in September 2017.
He quotes:
"You only wear a tie on the day you get married or when you die"
And you want to prevent either of these situations occurring. *kidding* 
But Abbasi mentions a very fair point. The formality of the tie and when to wear has become increasingly exclusive. Nowadays, barely would a man of any profession, even the Prime Minister of Pakistan, in fact, would wear a tie.
Here's another quote from GeoNews:
"Pictures splashed across of the media showed the prime minister meeting representatives of other countries and diplomats without a tie. In fact, even in Pakistan, he has never been spotted wearing ties by anyone."
It says a lot about Abbasi's integrity and character to go against the majority of men and women at the event. Most if not all were wearing ties. 
Bravo to you Abbasi, Bravo!
Embed from Getty Images
This article was extracted from the New York Post which argues the same argument that we're arguing. The title of the article, "Let's face it, the tie is dead" by Timothy Mitchell.
You're damn right, mate!
More importantly, Mitchell mentions Mui's mention of the necktie saying:
"The casualization of the office has diminished the need for ties at work".
To add to the validity of Mui's argument, he is the Men's Fashion Director at Lord & Taylor. The oldest department store in the United States!
The Director of Men's Fashion from the oldest US department store jeopardizes the sales of ties by saying that it's way out of date!
If Mui hasn't been able to convince you, check out tie sales figures from The New Daily:
"By 2008, the market had halved, with sales at $US677.77 million ($A885.5 million) – and, according to a Gallup poll, only 6 per cent of men were wearing ties in the American workplace down from 10 per cent in 2002."
That was back in 2008. I've searched long and hard for tie sales figures nearer to our date, but to no success. When I do, I'll be sure to update this blog post or if you do, please send me a personal email OR comment on our no-tie-guy spreadsheet. 
The image says it all. Similar to our favourite previously mentioned Pakistani Prime Minister Shahid Khaqan Abbasi, José Mujica shares the same disinterest in ties. Mujica is an Uruguayan politician and former President of Uruguay between 2010 to 2015.
Mujica states in an interview with a Spanish TV station:
"The tie is a useless rag that constrains your neck".
Mujica says this as he believes in the more fundamental human aspects of life like human happiness. 
Have a quick Googe Image Search for José Mujica and you'll find no ties in sight. 
It seems his avoidance of the tie is to rebel against hyperconsumerism and he is very well known for his humble values. 
Now that's a man of principles. 
Alexis Tsipras is the current Prime Minister of Greece (as of 2018) and has been since September 2015. 
Here's what he says about neckties:
"I think that if there is something that people appreciate in Syriza and me, it is that we haven't assumed this mentality of establishment parties, with specific ways to dress, to act,".
Please keep in mind that when I mention these politicians, I'm not taking any political sides. But the removal of the tie really is a tactic to get on the same level as the public. 
More professionals nowadays are turning towards being on the same level as their clients and customers. At the end of the day, this is what customers/clients want. A healthy "level" relationship between the professional and themselves.
And it's a common trend. 
In my personal opinion, Tammy Haddad says it best. Haddad is the founder and CEO of Haddad Media in Washington DC. She's also a former MSNBC political director and is an HBO consultant on political shows including Veep and The Brink. 
Here's what she says in my favourite Australian men's wear blog Executive Style:
"The president has been wearing a tie less and less,"

She also states
"It is an overt expression of the way this White House has been trying to make politics more human."
Even the American president at that time (Obama), wore the tie less often to show that he's one with the people.
Another reason why professionals are dropping the tie. 
Another reference from the ExecutiveStyle blog that Tammy Haddad was quoted also includes Bennet Ratcliff. Ratcliff is an international political consultant and is the founder of Thaw Strategies, an organisation dedicated to risk mitigation. 
"I once had a president spend 15 minutes talking to me about his tie when we could have been discussing the language of a peace accord."
Instead of being self conscious about your decision of what tie to wear today, why not just leave the tie at home and dedicating time on important matters. 
Neckties don't actually make you sharper or look more professional. As many of our previously listed political no tie advocates have already mentioned, the tie makes the wearer look robotic rather than humane.
This is what Ratcliff's saying.
There's bigger fish to fry than what your necktie says about you.
Fred Hoiberg is a former basketball player and is now the head coach for the Chicago Bulls. Now you're probably wondering why a basketball coach is on this list, but coaches still practice a profession and always wear suits when it's game day.
But his mention for not wearing a tie isn't for his image in front of the public eye, but more so for his health.
Hoiberg has a heart condition that makes him lightheaded when wearing a tie due to a problematic ticker and restraint in his neck from wearing one. 
He states with the Chicago Times:
"I got a little light-headed with it on. The valve in my heart was in really bad condition last year, so that was a big part of it. But not wearing a tie was just so much more comfortable for me. I feel it every time my heart beats. Every time. Since the very first surgery, I feel every beat. For me, it's a comfort thing. I've talked to my doctors about it, and they said they are more comfortable with me not wearing a tie."
Thus, ties don't just provide a humane image with politicians and professionals but also provide "comfort". Especially, when with dangerous health conditions.
Dean Jones is the Co-Founder and CEO of Glam Corner. He's also a former investment banker turned fashion entrepreneur. Since entering the fashion game, he claims that he's NEVER worn a tie since his career transition!
Here's what he has to say about ties in the Australian Financial Review:
"I've got a drawer full of ties at home, sitting there like a relic of my past life."
This quote gives me the giggles. Mr Jones basically says that the tie is generations behind. And he's spot on to say this.
There was a time back in the 1930's to early 1980's when men would get suited and booted with their ties and accompanied with their families, would do their weekly groceries. 
This era has long gone and men barely wear their ties to their daily corporate jobs, as Jones has already mentioned. 
Mark Heyes is a well known Scottish fashion expert and TV presenter for GMTV. Heres what he has to say about the 21st century and men wearing ties:
"If you look at men's style icons like Daniel Craig and David Beckham they are very pared back and clean cut. Unless they're at black tie events you don't see them wear ties anymore. There's also a strong sportswear influence in men's fashion at the moment so I see a lot of men wearing smart polo tops, trousers and jackets, minus the tie." 
There's nothing much to elaborate here as Heyes covers it thoroughly in under 60 words. Celebrities and sports stars such as Daniel Craig and David Beckham keep their ties reserved for formal events. 
In Summary
The list goes on-and-on. Because of this, we understand that there will continually be new men appearing in their fields advocating the necktie's demise. Thus, we will continue to update this list as we find new members to add. 
Additionally, if you feel there's anyone we're missing shoot us a comment down below or on the No-Tie Google Spreadsheet. We'll add them to this blog and onto the list ASAP.
We're keeping count.
Scoreboard
| | |
| --- | --- |
|  No-Tie-Guys - 13 | Neckties - 0 |